Phil Mattson Memorial Celebration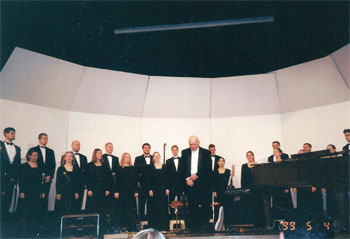 Join family and friends for a celebration of Phil's remarkable life. There will be singing, stories and a video retrospective, followed by an informal gathering (aka "graduate seminar") with food, fellowship and (of course) more music. Please RSVP so that we can reserve the proper sized venues for the events. Thank you.
WHERE: Southwestern Community College in Creston Iowa
WHEN: Saturday, March 2, 2019 from 5:00-7:00 p.m.
We also invite you to join this Facebook group and share any photos or stories you have of Phil you wish to share.
Finally, this website will remain active. Any recording or arrangement purchases will be fulfilled.