FACULTY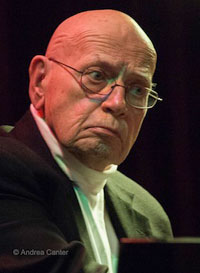 Phil Mattson
Phil Mattson is a pianist, arranger/composer, conductor and teacher.Currently he resides in Minneapolis, MN and works as a vocal coach, accompanist, conductor, teacher and arranger. Phil teaches vocal jazz at MacPhail Center for Music and also leads The Phil Mattson Singers.
Phil has served as Director of Choral Activities at Foothill College (CA) and Gonzaga University (WA). He has also taught at Pacific Lutheran University (WA). He completed undergraduate studies in Philosophy/Religion and Music at Concordia College (Moorhead, MN), summa cum laude, and graduate work in Choral Literature and Conducting at The University of Iowa as an NDEA Fellow.
Phil has written many arrangements for vocal jazz ensemble and choir. The Manhattan Transfer, Chanticleer, The Real Group, The Dale Warland Singers, The Singers MCA andThe Four Freshmen are some ot the ensembles which have commisioned his arrangements. He also edited the arrangements of Gene Puerling for publication.
Phil served as Vocal Jazz Director for The Stan Kenton Clinics and as ACDA National Repertoire and Standards Chair for Vocal Jazz. He has been nominated for two Grammy awards.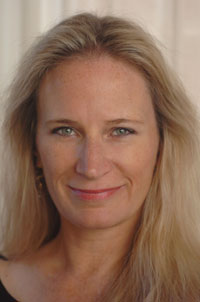 Michele Weir
Jazz arranger, educator, singer and pianist Michele Weir is a faculty member at the University of California, Los Angeles and a former member of the Grammy-nominated vocal group, Phil Mattson and the PM Singers. Michele's arrangements have been performed by groups including New York Voices, Manhattan Transfer, The Swingle Singers, M-Pact, the Boston Pops, Pacific Symphony and many others. She served as Vocal Producer for the Manhattan Transfer's 2009 CD release, Chick Corea Songbook, and her educational arrangements are available thru a variety of publishers, including her own online company, MichMusic (www.michmusic.com.)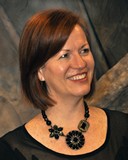 Paula Lammers
Paula received her Masters Degree in Vocal Performance from the University of Minnesota and is an adjunct professor at Concordia University, teaching studio vocal jazz. She is an active performer in the Twin Cities and has recorded two jazz CDs: A Blanket Of Blue (2005) and Deep Purple Dreams (2011). Paula is a former member of the Zephyr Cabaret and the Minnesota Opera Chorus. She also leads her own group, Paula Lammers and Cloud Nine.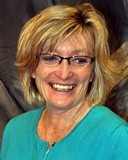 Lou Ann Henderson
Lou Ann earned her Master of Arts in Music Education degree from the University of St. Thomas. Lou Ann teaches elementary music, grades K-5 at Carver Elementary in Maplewood, MN. She is a former singer with the Minnesota Zephyr Cabaret, and currently sings with The Phil Mattson Singers and the vocal jazz group, "Shoop." She is a former church choir director and accompanist at her church, and has also sung with "Wings," the church's contemporary band. She is an accomplished pianist and organist.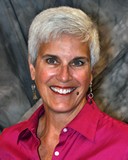 Jody McCormick
With a master's degree in music education, Jody has worked as a music educator, choral conductor and K/12 department chair, as well as a presenter for MMEA and a board member for ACDA. Her performing career has included the Gene White Little Big Band, USO Shows for America, the Zephyr Cabaret and Singers in Accord. Along with the Phil Mattson Singers, Jody currently performs with A Touch of Class, Track 29 and the Classic Big Band.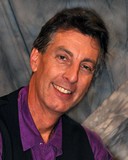 Mark Hoffman
Mark studied music at the University of Northern Colorado and Iowa State University. He has played the bass, cello, and barisax. Mark has performed and recorded with several regional groups over the years including Essentially Jazz, a six-voice ensemble inspired by Phil Mattson. In addition to owning a marketing and branding production agency, Mark knows audio. He designs and builds sound and video systems for production companies, churches and corporations. He also designs and builds recording studios as well as audio engineer for live and studio sessions.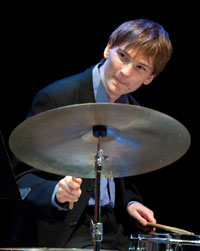 Trevor Haining - Drummer
Trevor grew up in Minneapolis and has been immersed in music since his birth. At the age of 5, he began studying drums and percussion with Elliot Fine, Minneapolis Symphony percussionist and jazz drummer. Trevor graduated from Indiana University Jacobs School of Music as a jazz studies major. There he studied with, among others, Michael Spiro, Steve Houghton and David Baker. Trevor was recently invited to study with David Baker, Rufus Reid, Nathan Davis and Curtis Fuller at the Stearns Institute for Young Artists. He is currently very active in the Minneapolis/St Paul Jazz Scene.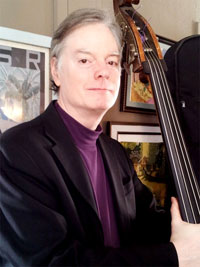 Tom Lewis - String Bass/Electric Bass
Tom is a longtime member of the Twin Cities music scene. As a jazz musician, he is a "straight-ahead, hard bop, and bebop bassist and he swings like anything" (Don Berryman). He played in Eddie Berger's Jazz All-Stars, Rio Nido with Prudence Johnson, and has appeared with such touring artists as Benny Golson, Mose Allison, Jim Rotondi, Slide Hampton, Lew Tabackin, and Charles McPherson. He's a veteran of the Phil Aaron Trio, Out to Lunch Quintet, The Phil Hey Quartet, and The Five, a member of the new Spiral Visions ensemble, and appears on numerous recordings with area musicians. As a clinician/educator he has presented jazz to young audiences in over 400 clinics around Minnesota. He is also in demand as an accompanist for jazz vocalists, gypsy jazz ensembles and swing dancers around the midwest.